The North Coast Division Welcomes You!
Our members are dedicated to furthering the hobby of model railroading through public displays, community involvement, and educational activities. The division models all scales and railroads, and welcomes new members, especially newcomers to the hobby. There is always plenty to do and learn, so come join the fun. Join us at our monthly meetings for enjoyable clinics, camaraderie, and fun! Meet with fellow railroad modelers and find out the answers to all your questions. Refreshments available. You do not need to be a member to come to the meetings.
---
Looking for something to do? Here is the web site for the Cleveland area TRAIN SHOWS! www.cleveshows.com and view our web Fliers of Cleveland Shows here!


---
WELCOME!
Updated 07/21/2019
North Coast Division 4 Annual Picnic Saturday, August 10, 2019
Picnic Questions, ask Larry Kuczynski, (216) 577-3456, larry@hangmanremodeling.com
SATURDAY AUGUST 10, 2019 NEOL, 3654 Lester Road, Medina, Ohio 44256
Our annual summer picnic is once again set to go. Pack up the family and head out to Medina. We will be returning to the Northeastern Ohio Live Steamers (NEOLS) for a day of cooking out and riding trains.
The North Coast Division will be providing the hot dogs and burgers with all the fixins'. You bring chairs for sitting out under the trees and a side dish to share.

There is electricity in the pavilion area so you can bring a crock pot to keep things warm if needed. We shall have a selection of soft drinks, but if you want something special, bring it along. Please, no alcoholic beverages as NEOLS is located in a county metropark.
Trains will be running between noon and 3 PM. Arrive any time after 11 AM. We expect to eat around noon and then ride trains. We do ask that when you arrive park in the south visitors lot. As you drive in bear to the left. The space is limited
around the center area where we eat and our hosts need to drive in to unload their equipment for us to ride. So be sure to mark the date on your calendars and see you there! Click here for MAP!

NEXT REGULAR MEETING Friday, SEPTEMBER 13, 2019
The Great Berea Train Show Saturday & Sunday, October 5th & 6th, 2019
TRAINing Day Sunday, November 3, 2019
---
Olmsted Fall, Ohio, 3-8-19, 3:30PM. Lewis Road crossing, near Bagley Road.
Found this Savannah & Atlanta heritage unit parked next to a BNSF train. Neat picture. Photo by Joe Kurilec



---
---
Viewers can learn about the hobby of Model Railroading and how the NMRA provides benefits and adds to the enjoyment of the hobby with the following video.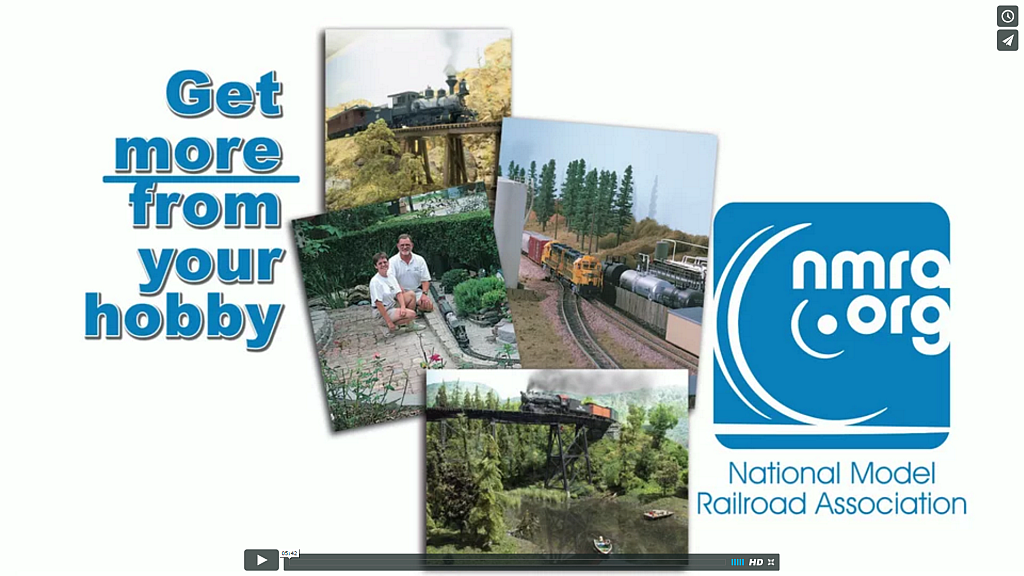 I am looking for authors who want to have their articles published. The web site qualifies for AP points in published articles for authors. It's so easy!
WANTED! Your model railroad photos, to be published on this web site. I am looking for photos from TRAINing Day, the Great Berea Train Show, Your Home Layout and other model railroad events or curiosities.
The happiest people don't have the best of everything, they just make the best of everything.


DIVISION FOUR MID-CENTRAL REGION, NATIONAL MODEL RAILROAD ASSOCIATION, INC.
Charter/Registration Number - 591522 Incorporated - March 22 1982 A 501(c)3 Educational Organization
This page last updated:
facebook address:
www.facebook.com/divfour

Flatwheel Newsletter
Deadline for next Flatwheel Aug. 26!