Company Store
See Company Store for payment details, checks or cash accepted. Make check payable to Division 4
Hats $10.00 each.
Shirts available NOW! Prices below.


Click on order form below to get .doc for printing.

NEW PRICE! NEW CARS!
Davies Hopper Cars for $20.00 each, 4 or more $18.00 each plus postage. There are 4 numbers available with the option of 8 additional numbers using special decals supplied by Accurail. The cars are Accurail 70 ton 3 bay offset side in mineral red.
OLD STOCK
We are now offering the last 6 New York Central MDT reefers body style 40' wood. White with blue and red sill stripes. 2 numbers, Wood Side at $18.00 ea.
Five Region laser cut  school houses $45.00 ea.
Orders subject to Ohio State Sales Tax.
---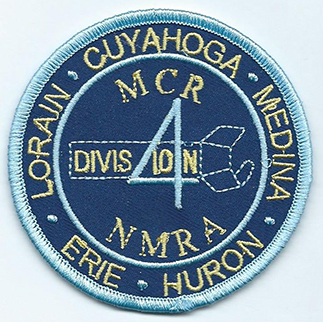 The new Division 4 patch $3.00 each + tax
---
Year 2000 Mid-Central Region Convention Patch $2.50 each.
Year 2008 Mid-Central Region Convention Patch $3.00 each.
Price $4.00 QUANTITY IS LIMITED!

---
This page last updated: